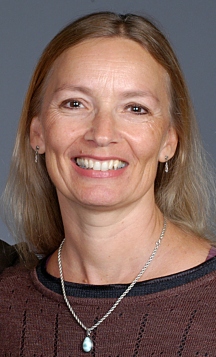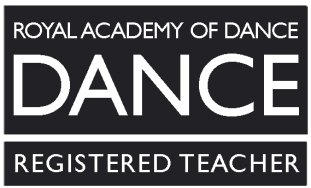 Karen Zissoff received her degree in dance from York U. in Toronto, Canada; she has her Teaching Certificate, Teaching Diploma & Life Membership with the international Royal Academy of Dance. Her training has been with several prominent teachers from Canada, Europe and the US. Ms. Zissoff has received several scholarships, such as a Banff School of Fine Arts, Canada Council Grant, Tenn. Arts Commission Dance Award and in 2009 the Judith Woodruff Professional Development Award. She has danced and set choreographic works with Memphis Classical Ballet, Tennessee Ballet, Project: Motion, and mounted a dance production for nine musicians and dancers in Memphis through the Tennessee Arts Commission Grant. Her choreography won in the ballet division from the Tenn. Assoc. of Dance 1997 Choreographic Award. Since 1991 Ms. Zissoff has be an annual guest teacher at the Ottawa Dance Centre-Ottawa, Ontario, Canada. Her teachings have been with Arts Memphis (formerly Greater Memphis Arts Council's) Center for Arts In Education and the Memphis City Schools in all levels of elementary to high school dance programs, and the Governor's School for the Arts. Her residencies involve collaborations in ballet, contemporary, and creative. Former students won scholarships at a state dance conference in 1999, Interlochen Arts Academy, Juilliard School of Arts/New York in 2002, Virginia Commonwealth University/Richmond in 2005, and Alvin Ailey School/New York in 2008 and 2011. Karen J. Zissoff was the Founder and Executive Artistic Director of Dance Works from 1987-2011. In 2011 became CEO/Director of Dance Scholars, Inc. and Director of Dancers, Inc. Dance Scholars, Inc., and has received Tennessee Arts Commission grants for guest artists to do residencies at Dance Scholars, Inc. for classes/rehearsal/ choreography for pieces in performances. Through Dancers, Inc. students as well are examined internationally through the (RAD)Royal Academy of Dance examinations yearly with international examiners. In March 2016 Ms. Zissoff was written up in the Women of Distinction Magazine and all students passed their RAD examinations and were featured on Ch 24 TV news, where Ms. Zissoff was interview about their RAD results. Ms. Zissoff has been teaching for over 40 years of directing performances, choreographing and teaching.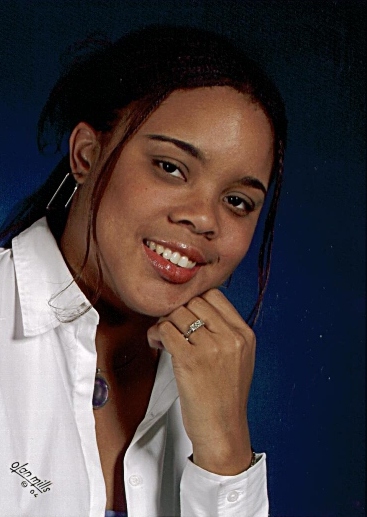 Sondra Brooks Whitfield operated as an assistant teacher for seven years under the direction of Karen Zissoff at Dance Works, Inc. Ms. Brooks-Whitfield studied and performed with: Director/Karen Zissoff, other guest artists and the Royal Academy of Dance (RAD) Syllabus for six years. She went through her RAD ballet examinations up to the Gr. 6 level. She holds a B.S. in Early Childhood Education from Tennessee State University and a M.Ed. from Cumberland University. She spent the summers of 2003-2006 working at STAX Music Academy's SNAP Summer Camp as their dance instructor. She is also the choreographer for the praise dancers at Monumental Baptist Church, and over the dance ministry at Abundant Faith World Ministries Christian Center. Ms. Brooks-Whitfield has been a teacher in the Memphis City Schools for over 12 years, and is currently a first grade teacher.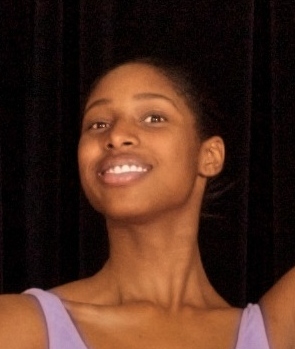 Takeisha Washington has been under the Direction of Karen Zissoff/dancer teacher since she was 9 yrs old, 8yrs. She has done her Grades in the Royal Academy of Dance Examinations Children's Syllabus : Grade 3,4,5,6,7,8 then some levels done back to back with the pre-professional exams: Intermediate Intermediate, Advanced Foundation, Advanced One Her marks have been above average. Since her inception to dance with Ms. Zissoff she has had scholarship assistance. She auditioned for Alvin Ailey summer program in Phillipsburg, Florida for the summer program in N.Y. in 2008 and made it, over 100 students auditioned. She had attended Ridgeway H.S. and the dance program at MTSU, Murfreesboro, TN. She has been on scholarship to attend Ottawa Dance Centre Schools, a Canadian Dance Program in Ottawa, Ontario, Canada in 2005 for a two week intensive dance program. She was also nominated for a scholarship at the Tennesseen Association of Dance in Knoxville, TN in the fall of 2008, a state wide organization that does a conferences yearly. Takeisha reauditioned for Alvin Ailey in the fall of 2011 and was accepted into the Janurary 2012 program. She transferred her grades from MTSU to Fordum U. in NY and joined the Alvin Ailey program for two years.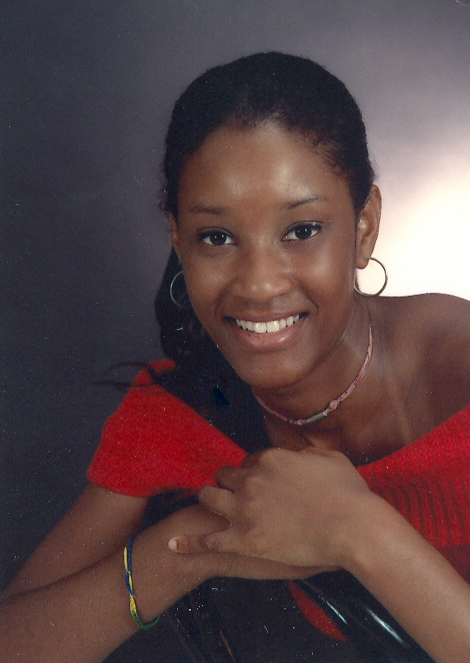 Danielle Currica: "As long as I can remember, I've wanted to dance. At fifteen, Karen Zissoff granted me that wish. Taking me as her student with no dance training, she saw my potential, and crafted me into an intelligent dancer, aware of my body, its mechanics, and a dance vocabulary rich in technique and musicality through my training in the Royal Academy of Dance syllabus. With only four years as Mrs. Zissoff's student, I was awarded a graduating scholarship into Virginia Commonwealth University's dance department. I am proud to say I graduated cum laude with a BFA in Dance and Choreography in May of 2009. Through my time at VCU, my appreciation of dance, the classroom, respect for my teachers, the musicians, and art of dance itself where all honed in my education with Mrs. Zissoff. Models of guest artists, the rehearsal process, and teacher education, gave me an incredible start to dance as a practitioner, teacher, or simply observer. I now live in Philadelphia, Pennsylvania as a professional free lance dancer, dancing with Dance Theatrex, idiosyncrazy productions, The Peek A Boo Revue, and FlyGround Dance Projects. I also work in an art advocacy and service organization, Dance/USA Philadelphia as a program associate." Danielle Currica

Daniel Diller started with Mrs. Zissoff during the summer intensive of 2010. During that time he was introduced to modern classes as well as the RAD inter foundation course syllabus. He continued training with Mrs. Zissoff in the fall and developed both his modern and ballet skills under her instruction. In early spring he auditioned for the Ohio State University's undergraduate dance program and was quickly accepted. He is now a freshman dance major at the Ohio State University something he feels he owes to the training he received from Mrs. Z especially in modern dance which is what the curriculum at OSU focuses on. He plans to focus on performance and production at school and upon graduating enter the dance world as a performer.
Julia Gephart I am a Freshman at Millikin University in Illinois studying music education. I studied ballet for 9 years under Ms. Zissoff. who always provided a strict, learning environment. Any student who continued under Ms. Zissoff became devoted to the art of dance whether ballet, modern or jazz. There was always variety and a chance to try new things. "If I have made an appointment with you, I owe you punctuality, I would no more throw your time away than my own." This virtue was true in Ms. Zissoff's dance studio and has continued to serve me well.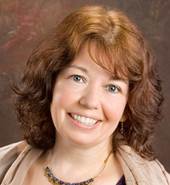 SHELLEY RICHARDSON, College Professor, Author/Publisher, AMI Ed, studied with Karen Zissoff for 5 years before entering Canada's National Ballet School as a full time, professional student on scholarship in 1975. Shelley credits her early years of ballet instruction with Miss Zissoff/ Ms. Ziss, for instilling an essential foundation of confidence, self discipline, perseverance and arts appreciation which continues to inspire her teaching practice today and fuel her success as a professional writer. Shelley Richardson is the author of SOPHIE & The Magic of Dance, Nomineefor the Canadian Library Association's Children's Book of the Year. As a tribute to Karen Zissoff's positive influence in her life,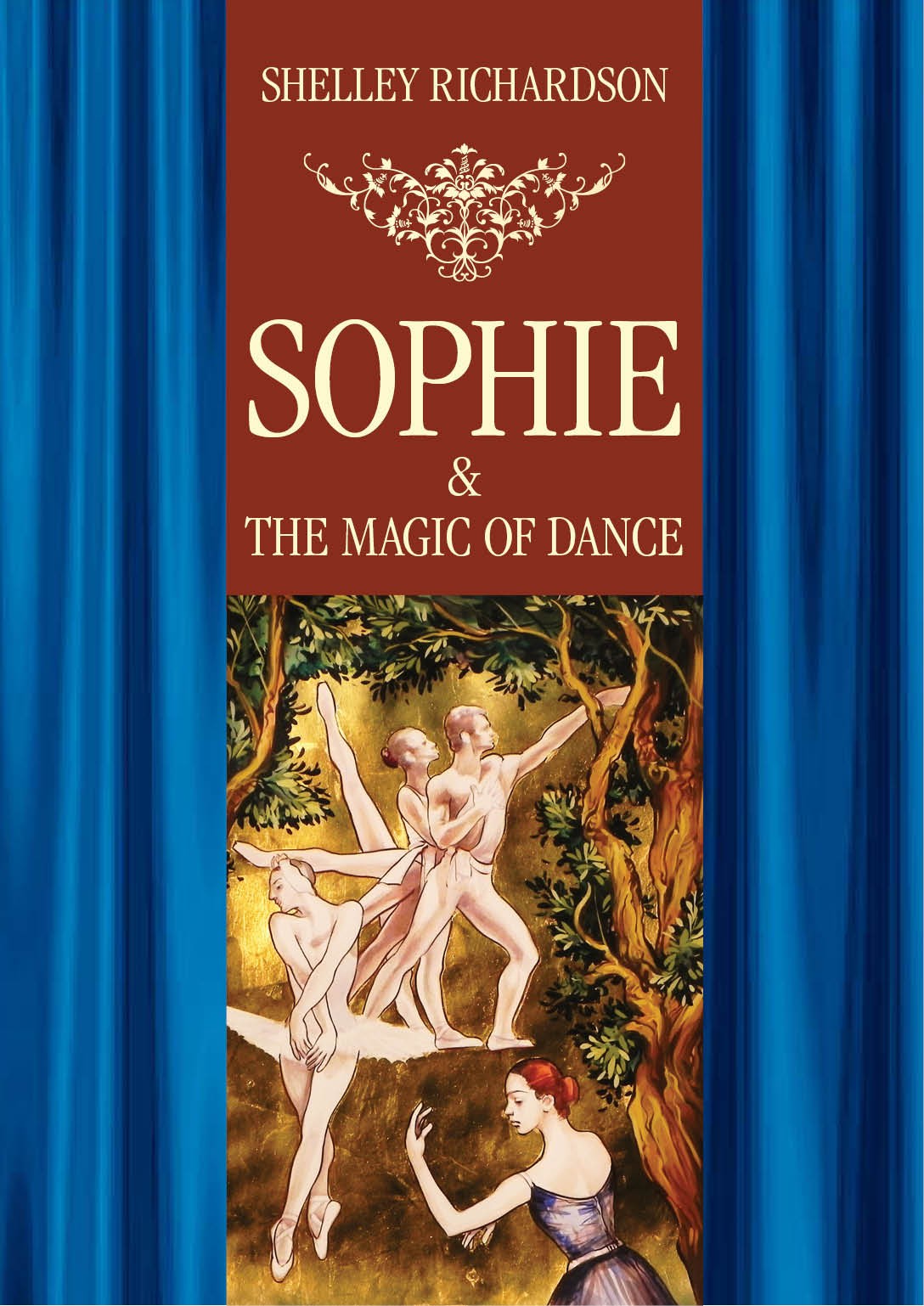 Shelley affectionately named the character in the novel of the young Sophie's ballet teacher "Madame Ziss". Shelley Richardson is also the author of RIVER: WE ARE EVER THE MASTERPIECE and KEEPERS & SEEKERS: The New Paradigm in Education. Through her publishing company EDDY PRESS, she also writes "The Eddy" - monthly inspirational e-letters to a growing global audience of children, parents and educators. Shelley recently had the honor of designing the philosophy and curricula for the Traverse Greenspire School in MI, US - a Charter Middle School featuring Environmental, Project-Based Education. She continues to be actively involved in the field of education as a curricula designer for homeschoolers, author and inspirationalspeaker.